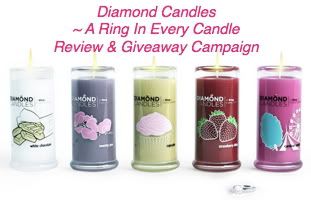 Photo courtesy of Whole Lotta Mama Blog
A great opportunity to experience and review soy candles with a surprise ring hidden in the candle. The ring values from $10 to possibly $5,000!!!
So if you are a blogger, and love to test products for review then this is something to check out. You'll also be hosting a giveaway to give a lucky reader a chance of winning a soy candle to enjoy as well.
For more details and to fill out the form, go to
Whole Lotta Mama Blog
Best of luck!!